Only $1250.00

Including tax and all fees

From LA, SD, SF, SJ Oakland, Seattle, San Jose, Phoenix, Kansas City, Denver, St Louise, Nashville, and most Midwest and west coast cities to Addis Ababa.

You must fly between Oct 1st to Nov 30th, 2006

Call 619 255 5530

We translate your document from any Ethiopian language to English and we certify our translation. Good for INS and other official use

Amharic Software on sale only 39.99+ S&H

Amharic Interpreters wanted

ወደ ኢትዮጵያ ለመሄድ ትኬትዎን ከኢንተርኔት ላይ ይቁረጡ

በዚህ ፕሮግራም ላይ ተሳታፊ ከሚሆኑት አየር መንገዶች ውስጥ አንዱ አንጋፋው የኢትዮጵያ አየር መንገድ (Ethiopian Airlines) በተቀዳሚነት እንዲታይ እና መንገዶኞቻችን በይበልጥ የሀገራችንን አየር መንገድ እንዲጠቀሙ በማሰብ ቅድሚያ የተሰጠው ሲሆን፣ ሌሎችም እንደ ብሪትሽ አየር መንገድ (British Airways) ሉፍታንዛ (Lufthansa) እና ቨርጂን (Virgin Airlines) እና ኬኤልኤም(KLM) የመሳሰሉት አየር መንገዶችንም ያቀፈ ነው፡፡ more

ለመሆኑ የቦ ምንድን ነው?What is Yebbo?
Addis Printing


Celebrate the African Millennium with style in Africa
When your logo is ready, it will be delivered in several different formats and resolutions, so that you can use the logo for every purpose. You will get the following formats:
AI (Adobe Illustrator), EPS & TIFF - formats for professional printing, such as business cards/letterhead
JPEG - format for web site graphics
BMP - format commonly used in local printing, such as in Word documents
Custom MS Word letterhead with your logo embedded
Facts You Must Know About Logos
In most cases, you should never adopt a highly complex image as your firmís logo. The reason for this can be given in two words: printing costs.
Complex or over-the-top designs often mean astronomical printing costs. A decision to have a highly complex logo for your firm can come back to haunt you.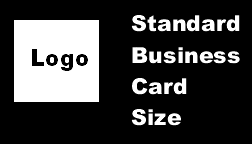 Also keep in mind that your logo has to look good when resized to fit on a small 2.5" x 3" business card (see image at right).
Your logo does not have to be boring in spite of these constraints. An elegant logo can enhance your firm's professional image.
Choose a firm that will develop a logo that you can actually use and print affordably.
Try to keep the number of people who are involved in deciding upon your logo design as small as possible. Having multiple people giving multiple directions can significantly complicate the design process. If at all possible, try to limit the number of people directly involved decision to three. A "committee" type approval process could cause a stalemate in deciding upon a design.
The word game, find you city in America
Acton, Adelanto, Adin, AGOURA HILLS, Agua Caliente, Agua Dulce, Ahwahnee, Alamo, Albany, Alhambra, Aliso Viejo, Allendale, ALONDRA PARK, Alpaugh, Alpine, Alta, Alta Hill, Alta Sierra, Altadena, Alturas, American Canyon, Anaheim, Anchor Bay, Anderson, ANGELS, Angels Camp, Angelus Oaks, Angwin, Antelope Acres, Antioch, Apple Valley, Applegate, Aptos, Arbuckle, Arcade, Arcadia, Arcata, Armona, Arnold, Aromas, Arrowbear Lake, Arroyo Grande, Artesia, Arvin, Ashland, Atascadero, Atherton, Atwater, Auberry, Auburn, Avalon, Avenal, Avery, Azusa, Baker, Bakersfield, Baldwin Park, Banning, Barstow, Bass Lake, Bay Point, Bayside, Bayview, Baywood Park, BEALE AFB, BEAR VALLEY SPRINGS, Beaumont, Bell, Bell Gardens, Bell Mountain, Bellflower, Belltown, Belmont, Belvedere, Ben Lomond, Benicia, Berkeley, BERMUDA DUNES, BERTSCH TERRACE, Bethel Island, Beverly Hills, Big Bear City, Big Bear Lake, Big Creek, Big Pine, BIG RIVER, Big Sur, Biggs, Biola, Bishop, Bloomington, Blue Lake, Blythe, Bodega Bay, Bodfish, Bolinas, Bolsa Knolls, Bonita, Bonny Doon, Bonsall, Boonville, Bootjack, Boron, Borrego Springs, Bostonia, Boulder Creek, Bowman, Boyes Hot Springs, Bradbury, Brawley, Brea, Brentwood, Bridgeport, Brisbane, Broadmoor, Brownsville, Buckingham Park, Buellton, Buena Park, Burbank, Burbank, Burlingame, Burney, Buttonwillow, Byron, Cabazon, Calabasas, Calavo Gardens, Calexico, California City, Calimesa, Calipatria, Calistoga, Calpella, Camarillo, CAMARILLO HEIGHTS, Cambria, Cambrian Park, CAMERON PARK, Camino, Camp Meeker, Campbell, Canyon Lake, Capitola, Carlsbad, CARMEL, CARMEL BY THE SEA, Carmel Valley, CARMEL VALLEY VILLAGE, Carmichael, Carnelian Bay, Carpinteria, Carson, Caruthers, Casa de Oro, Casitas Springs, Castaic, Castro Valley, Castroville, Cathedral City, Catheys Valley, Cayucos, Cedar Glen, Cedarville, Central Valley, Ceres, Cerritos, Charter Oak, Chatsworth Lake Manor, Chemeketa Park, Cherry Valley, Chester, Chico, Chino, Chino Hills, Chowchilla, Chula Vista, Citrus Heights, Claremont, Clayton, Clearlake, Clearlake Highlands, Clearlake Oaks, Clifton, Cloverdale, Clovis, Coachella, Coalinga, Coarsegold, Cobb, Colfax, Colma, Coloma, Colton, Columbia, Colusa, Commerce, Comptche, Compton, Concord, COOL, Copperopolis, Corcoran, Corning, Corona, Coronado, Corralitos, Corte Madera, Costa Mesa, Cotati, COTO DE CAZA, Cottonwood, Coulterville, Covelo, Covina, Cowan Heights, Crescent City, CREST, Crestline, Crockett, Cudahy, Culver City, Cupertino, Cutler, Cutten, Cypress, Daggett, Daly City, Dana Point, Danville, Davenport, Davis, DEER PARK, DEL AIRE, Del Dios, Del Mar, Del Rey, Del Rey Oaks, Delano, Delhi, Denair, Descanso, Desert Hot Springs, Devore, Diablo, Diamond Bar, Diamond Springs, Dinuba, Discovery Bay, Dixon, Dobbins, Dorris, Dos Palos, Douglas City, Downey, Downieville, Doyle, Duarte, Dublin, Ducor, Dunlap, Dunsmuir, Durham, Earlimart, Earp, East Blythe, East Highlands, EAST LA MIRADA, East Los Angeles, East Palo Alto, East Pasadena, East Quincy, EAST RICHMOND HEIGHTS, East San Gabriel, Easton, EDWARDS A F B, El Cajon, El Centro, El Cerrito, El Cerrito, El Dorado, EL DORADO HILLS, EL ENCANTO HEIGHTS, El Granada, El Monte, El Portal, El Rio, El Segundo, El Sobrante, El Toro, EL TORO STATION, El Verano, Eldridge, Elk Grove, Elkhorn, Elverta, Emerald Bay, Emeryville, Empire, Encinitas, Escalon, Escondido, Esparto, Etna, Eureka, Exeter, Fair Oaks, Fairfax, Fairfield, Fairmead, Fall River Mills, Fallbrook, Farmersville, Fellows, Felton, Ferndale, Fetters Hot Springs, Fieldbrook, Fillmore, Firebaugh, Flamingo Heights, Florence, Florin, Folsom, Fontana, Foothill Farms, Ford City, Forest Falls, Forest Knolls, Foresthill, Forestville, Fort Bragg, Fortuna, Foster City, Fountain Valley, Fowler, Frazier Park, Freedom, Fremont, French Camp, Fresno, Friant, Fullerton, Fulton, Gabilan Acres, Galt, Garberville, Garden Grove, Garden Valley, Gardena, GEORGE AFB, Georgetown, Gerber, Geyserville, Gilroy, Glen Avon, Glen Ellen, Glenbrook, Glendale, Glendora, GOLDEN HILLS, Goleta, Gonzales, Goshen, Grand Terrace, GRANITE BAY, Grass Valley, Graton, Grayson, Green Brae, Green Valley, Greenacres, Greenfield, Greenville, Greenwood, Gridley, Grimes, Groveland, Grover Beach, GROVER CITY, Guadalupe, Gualala, Guerneville, Gustine, Hacienda Heights, Half Moon Bay, Hamilton City, Hanford, Happy Camp, Harbison Canyon, Hathaway Pines, Hawaiian Gardens, Hawthorne, Hayfork, Hayward, Healdsburg, Heber, Helendale, Hemet, Hercules, Herlong, Hermosa Beach, Hesperia, Hickman, Hidden Hills, Hidden Valley, Highgrove, Highland, Hillsborough, Hilmar, Hinkley, Hollister, Holtville, Home Gardens, Homeland, Homewood, Hoopa, Hope Ranch, Hopland, Hughson, Huntington Beach, Huntington Park, Huron, Hydesville, Idyllwild, Ignacio, Imperial, Imperial Beach, Independence, Indian Wells, Indio, Inglewood, Inverness, Inyokern, Ione, Irvine, Irwindale, Isla Vista, Isleton, Ivanhoe, Jackson, Jacumba, Jamestown, Jamul, Janesville, Joshua Tree, Julian, Junction City, June Lake, Kelseyville, Kensington, Kentfield, Kenwood, Kerman, Kernville, Kettleman City, Keyes, King City, Kings Beach, Kingsburg, Klamath, Knights Landing, La Canada Flintridge, La Crescenta, La Habra, La Habra Heights, La Honda, La Mesa, La Mirada, La Palma, La Puente, La Quinta, La Selva Beach, La Verne, LADERA HEIGHTS, Lafayette, Laguna Beach, Laguna Hills, Laguna Niguel, Lagunitas, Lake Arrowhead, Lake Elsinore, Lake Forest, Lake Hughes, Lake Isabella, Lake Los Angeles, Lake of the Pines, Lake of the Woods, Lake San Marcos, Lakeland Village, Lakeport, Lakeside, Lakeview, Lakewood, Lamont, Lancaster, Landers, Larkspur, Las Lomas, Lathrop, Laton, Lawndale, Laytonville, Le Grand, Lebec, Lee Vining, Leggett, Lemon Grove, Lemon Heights, Lemoore, Lennox, Lenwood, Lewiston, Lincoln, Lincoln Acres, Lincoln Village, Linda, Linden, Lindsay, LITTLERIVER, Littlerock, Live Oak, Livermore, Livingston, LLANO, Lockeford, Lodi, Loleta, Loma Linda, Loma Rica, Lomita, Lompico, Lompoc, London, Lone Pine, Long Beach, Loomis, Los Alamitos, Los Alamos, Los Altos, Los Altos Hills, LOS ANGELES, Los Banos, Los Gatos, Los Molinos, Los Nietos, Los Olivos, Los Osos, LOS SERRANDS, Los Serranos, Lost Hills, Lotus, Lower Lake, Loyalton, Lucerne, Lucerne Valley, Lynwood, Lytle Creek, MAD RIVER, Madera, Magalia, Malaga, Malibu, Mammoth Lakes, Manhattan Beach, Manila, Manteca, MARCH AIR FORCE BASE, Maricopa, Marin City, Marina, MARINA DEL REY, Marinwood, Mariposa, Martinez, Marysville, MATHER AFB, Maxwell, Maywood, McArthur, McCloud, McFarland, McKinleyville, Meadow Vista, Mecca, MEINERS OAKS, Mendocino, Mendota, Menlo Park, Mentone, Merced, MI WUK VILLAGE, Middletown, Midway City, Mill Valley, Millbrae, Milpitas, Mira Loma, Mira Monte, Mission Viejo, Modesto, Mojave, Mokelumne Hill, Mono Vista, Monrovia, Montague, Montalvin Manor, Montara, Montclair, Monte Nido, Monte Rio, Monte Sereno, Montebello, Montecito, Monterey, Monterey Park, Montgomery Creek, Montrose, Moorpark, Moorpark Home Acres, Moraga, Moraga Town, Moreno Valley, Morgan Hill, Morongo Valley, Morro Bay, Moss Beach, Mount Baldy, Mount Hermon, Mount Shasta, Mountain Mesa, Mountain View, Murphys, Murrieta, Murrieta Hot Springs, Muscoy, Napa, National City, Needles, Nevada City, New Cuyama, Newark, Newberry Springs, Newcastle, Newhall, Newman, Newport Beach, Nice, Niland, Nipomo, Norco, North Edwards, North Fork, North Highlands, North Palm Springs, North Richmond, Norwalk, Novato, Nuevo, NYLAND ACRES, OAK PARK, Oak Run, Oak View, Oakdale, Oakhurst, Oakland, Oakley, Occidental, Oceano, Oceanside, Ocotillo, Oildale, Ojai, Olivehurst, Ontario, Opal Cliffs, Ophir, Orange, Orange Cove, Orange Park Acres, Orangevale, Orcutt, Orinda, Orland, Orleans, Oro Grande, Orosi, Oroville, Oxnard, Pacheco, Pacific Grove, Pacifica, Pajaro, Palermo, Palm Desert, Palm Springs, Palmdale, Palo Alto, Palo Cedro, Palos Verdes Estates, Panorama Heights, Paradise, Paramount, Parkway, Parlier, Pasadena, Pasatiempo, Paso Robles, Patterson, Patton Village, Pauma Valley, Pearblossom, PEBBLE BEACH, Pedley, PENN VALLEY, Penngrove, Penryn, Peralta Hills, Perris, Pescadero, Petaluma, Phelan, Philo, Pico Rivera, Piedmont, Pilot Hill, Pine Grove, Pine Grove, Pine Mountain Club, Pine Valley, Pinole, Pinon Hills, Pinon Pines Estates, Pioneer, Pioneer Point, Pioneertown, Piru, Pismo Beach, Pittsburg, Pixley, Placentia, Placerville, Plainview, Planada, Pleasant Hill, Pleasant Valley, Pleasanton, Plymouth, Pollock Pines, Pomona, Poplar, Port Hueneme, Porterville, Portola, PORTOLA HILLS, Portola Valley, Potter Valley, Poway, Project City, Prunedale, PT REYES STATION, Pumpkin Center, Quail Valley, Quartz Hill, Quincy, RAILROAD FLAT, Rainbow, RAISIN, Raisin City, Ramona, Rancho Cordova, Rancho Cucamonga, Rancho Mirage, RANCHO MURIETA, Rancho Palos Verdes, Rancho Santa Fe, RANCHO SANTA MARGARITA, Red Bluff, Redding, Redlands, Redondo Beach, Redway, Redwood City, Redwood Estates, Redwood Valley, Reedley, RESCUE, Rialto, Richgrove, Richmond, Ridgecrest, Rimforest, Rio Del Mar, Rio Dell, Rio Linda, Rio Vista, Ripley, Ripon, Riverbank, Riverdale, Riverside, Robbins, Rocklin, Rodeo, Rohnert Park, Rolling Hills, Rolling Hills Estates, Romoland, Rosamond, Rosedale, ROSELAND, Rosemead, Rosemont, Roseville, Ross, Rossmoor, Round Mountain, Rowland Heights, Rubidoux, Running Springs, Rutherford, Sacramento, Salida, Salinas, SALTON CITY, Salyer, San Andreas, San Anselmo, San Antonio Heights, San Bernardino, San Bruno, SAN BUENAVENTURA, San Carlos, San Clemente, San Diego, San Dimas, San Fernando, San Francisco, San Gabriel, San Geronimo, San Jacinto, San Joaquin, San Joaquin River Club, San Jose, San Juan Bautista, San Juan Capistrano, San Leandro, San Lorenzo, San Luis Obispo, San Marcos, San Marino, San Martin, San Mateo, San Miguel, San Pablo, San Rafael, San Ramon, Sanger, Santa Ana, Santa Ana Heights, Santa Barbara, Santa Clara, Santa Clarita, Santa Cruz, Santa Fe Springs, Santa Margarita, Santa Maria, Santa Monica, Santa Paula, Santa Rosa, Santa Venetia, Santa Ynez, Santee, Saratoga, Sausalito, Scotia, Scotts Valley, Seal Beach, Seaside, Sebastopol, Sedco Hills, Seeley, Selma, Shafter, Shandon, Shasta, Sheridan, Shingle Springs, Sierra City, Sierra Madre, Signal Hill, Silverado, Simi Valley, Sky Valley, Skyforest, Smith River, Soda Bay, Solana Beach, Soledad, Solvang, Somerset, Somis, Sonoma, Sonora, Soquel, Soulsbyville, South Dos Palos, South El Monte, South Gate, South Lake Tahoe, South Oroville, South Pasadena, South San Francisco, South San Gabriel, South Taft, SOUTH TURLOCK, South Whittier, Spring Valley, Springville, Squaw Valley, ST HELENA, STANFORD, Stanton, Stinson Beach, Stockton, Stratford, Strathmore, Sugarloaf, Suisun City, Sultana, Summerland, Summit City, Sun City, Sunnyside, Sunnyside, Sunnyslope, Sunnyvale, Sunol, Sunset Beach, Susanville, Sutter, Sutter Creek, Taft, Taft Heights, Tahoe City, Tahoe Vista, Talmage, Tamalpais Valley, Tara Hills, Tehachapi, Temecula, Temple City, Templeton, Terra Bella, Thermal, Thermalito, Thornton, Thousand Oaks, Thousand Palms, Three Rivers, Tiburon, Tierra Buena, Tipton, Todd Valley, Tollhouse, Topanga, Topanga Park, Torrance, TRABUCO, Trabuco Canyon, Tracy, Tranquillity, Traver, Trona, Truckee, Tulare, Tulelake, Tuolumne, Turlock, Tustin, TUSTIN FOOTHILLS, Twain Harte, Twentynine Palms, TWENTYNINE PALMS MCB, Twin Lakes, Twin Oaks, Twin Peaks, Ukiah, Union City, Upland, Upper Lake, Vacaville, Valinda, Valle Vista, Vallecito, Vallejo, Valley Center, Valley Springs, VANDENBERG AFB, VANDENBERG VILLAGE, Ventura, Victorville, View Park, Villa Park, Vincent, Vine Hill, Visalia, Vista, Walnut, Walnut Creek, Walnut Grove, Walnut Heights, Walnut Park, Wasco, Waterford, Watsonville, Weaverville, Weed, Weed Patch, Weimar, West Covina, West Hollywood, WEST MENLO PARK, West Pittsburg, West Point, West Sacramento, West Whittier, Westhaven, Westlake Village, Westley, Westminster, WESTMONT, Westmorland, Westwood, Wheatland, Whispering Pines, WHITE THORN, Whittier, Wildomar, Williams, Willits, Willow Creek, WILLOWBROOK, Willows, Wilton, Winchester, Windsor, Windsor Hills, Winterhaven, Winters, Winton, Wofford Heights, Woodacre, Woodbridge, Woodcrest, Woodlake, Woodland, Woodside, Woodville, Wrightwood, Yermo, Yolo, Yorba Linda, YOSEMITE PARK, Yosemite Village, Yountville, Yreka, Yuba City, Yucaipa, Yucca ValleyAcampo, Acton, Adelanto, Adin, Aerial Acres, AGOURA HILLS, Agua Caliente, Agua Dulce, Aguanga, Ahwahnee, Alabama Hills, Alamo, Albany, Albion, Aldercroft Heights, Alderpoint, Alhambra, Aliso Viejo, Allendale, ALONDRA PARK, Alpaugh, Alpine, Alpine Meadows, Alta, Alta Hill, Alta Sierra, Altadena, Alturas, American Canyon, Anaheim, Anchor Bay, Anderson, ANGELS, Angels Camp, Angelus Oaks, Angwin, Antelope Acres, Antioch, Anza, Apple Valley, Applegate, Aptos, Arbuckle, Arcade, Arcadia, Arcata, Argus, Armona, Arnold, Aromas, Arrowbear Lake, Arroyo Grande, Artesia, Arvin, Ashland, Atascadero, Atherton, Atwater, Auberry, Auburn, Avalon, Avenal, Avery, Avila Beach, Azusa, Baker, Bakersfield, Baldwin Park, Ballard, Ballico, Bangor, Banning, Banta, Barona, Barstow, Bass Lake, Bay Point, Bayside, Bayview, Baywood Park, BEALE AFB, Bear Valley, BEAR VALLEY SPRINGS, Beaumont, Beckwourth, Bell, Bell Gardens, Bell Mountain, Bella Vista, Bellflower, Belltown, Belmont, Belvedere, Ben Lomond, Benbow, Bend, Benicia, Berkeley, BERMUDA DUNES, Berry Creek, Berryessa Highlands, BERTSCH TERRACE, Bethel Island, Beverly Hills, Bieber, Big Bar, Big Bear City, Big Bear Lake, Big Bend, Big Creek, Big Oak Flat, Big Pine, BIG RIVER, Big Sur, Biggs, Biola, Bishop, Black Point, Blairsden, Bloomington, Blue Jay, Blue Lake, Blythe, Bodega, Bodega Bay, Bodfish, Bolinas, Bolsa Knolls, Bombay Beach, Bonita, Bonny Doon, Bonsall, Boonville, Bootjack, Boron, Borrego Springs, Bostonia, Boulder Creek, Boulevard, Bowman, Boyes Hot Springs, Bradbury, Brawley, Brea, Brentwood, Bridgehead, Bridgeport, Brisbane, Broadmoor, Brownsville, Buckingham Park, Buellton, Buena Park, Buffalo Hill, Burbank, Burbank, Burlingame, Burney, Burnt Ranch, Burson, Butte City, Buttonwillow, Byron, Cabazon, Calabasas, Calabasas Highlands, Calavo Gardens, Calexico, California City, California Valley, Calimesa, Calipatria, Calistoga, Calpella, Camarillo, CAMARILLO HEIGHTS, Cambria, Cambrian Park, CAMERON PARK, Camino, Camp Meeker, Campbell, Camptonville, Canby, Cantil, Cantua Creek, Canyon Lake, Capitola, Carlotta, Carlsbad, CARMEL, CARMEL BY THE SEA, Carmel Valley, CARMEL VALLEY VILLAGE, Carmichael, Carnelian Bay, Carpinteria, Carson, Caruthers, Casa de Oro, Casitas Springs, Caspar, Castaic, Castella, Castro Valley, Castroville, Cathedral City, Catheys Valley, Cayucos, Cazadero, Cedar Glen, Cedar Ridge, Cedar Ridge, Cedarpines Park, Cedarville, Central Valley, Ceres, Cerritos, CHALFONT, Challenge, Charter Oak, Chatsworth Lake Manor, Chemeketa Park, Cherry Valley, Chester, Chico, Chilcoot, Chinese Camp, Chino, Chino Hills, Chowchilla, Chualar, Chula Vista, Citrus Heights, Clam Beach, Claremont, Clarksburg, Clayton, Clearlake, Clearlake Highlands, Clearlake Oaks, Clements, Clifton, Clipper Mills, Cloverdale, Clovis, Clyde, Coachella, Coalinga, Coarsegold, Cobb, Cohasset, Colfax, College Heights, Colma, Coloma, Colton, Columbia, Colusa, Commerce, Comptche, Compton, Concord, COOL, Copperopolis, Corcoran, Cordelia, Corning, Corona, Coronado, Corralitos, Corte Madera, Costa Mesa, Cotati, COTO DE CAZA, Cottonwood, Coulterville, Courtland, Covelo, Covina, Cowan Heights, Crescent City, Crescent Mills, Cressey, CREST, Crest Park, Crestline, Creston, Crockett, Cromberg, Crows Landing, Crystal Cove, Cudahy, Culver City, Cupertino, Cutler, Cutten, Cypress, Daggett, Daly City, Dana Point, Danville, Davenport, Davis, DEATH VALLEY, DEER PARK, DEL AIRE, Del Dios, Del Mar, Del Rey, Del Rey Oaks, Delano, Delft Colony, Delhi, Delleker, Denair, Derby Acres, Descanso, Desert Center, Desert Hot Springs, Desert Shores, Devore, Diablo, Diamond Bar, Diamond Springs, Dillon Beach, Dinuba, Discovery Bay, Dixon, Dobbins, Dorris, Dos Palos, Douglas City, Douglas Flat, Downey, Downieville, Doyle, Duarte, Dublin, Ducor, Dunlap, Dunnigan, Dunsmuir, Durham, Dustin Acres, Dutch Flat, Eagle Mountain, Earlimart, Earp, East Blythe, East Highlands, EAST LA MIRADA, East Los Angeles, East Palo Alto, East Pasadena, East Quincy, EAST RICHMOND HEIGHTS, East San Gabriel, Easton, Edison, EDWARDS A F B, El Cajon, El Centro, El Cerrito, El Cerrito, El Dorado, EL DORADO HILLS, EL ENCANTO HEIGHTS, El Granada, El Mirage, El Monte, El Nido, El Portal, El Rio, El Rio Villa, El Segundo, El Sobrante, El Sueno, El Toro, EL TORO STATION, El Verano, Eldridge, Elk, Elk Creek, Elk Grove, Elkhorn, Elmira, Elverta, Emerald Bay, Emeryville, Empire, Encinitas, Escalon, Escondido, Esparto, Etna, Eureka, Exeter, Fair Oaks, Fairfax, Fairfield, Fairmead, Fall River Mills, Fallbrook, Farmersville, Farmington, Fawnskin, Fellows, Felton, Ferndale, Fetters Hot Springs, Fiddletown, Fieldbrook, Fields Landing, Fillmore, Firebaugh, Flamingo Heights, Florence, Florin, Folsom, Fontana, Foothill Farms, Forbestown, Ford City, Forest Falls, Forest Knolls, Forest Ranch, Foresthill, Forestville, Fort Bragg, Fort Dick, Fort Jones, Fortuna, Foster City, Fountain Valley, Fowler, Frazier Park, Freedom, Fremont, French Camp, French Gulch, Freshwater, Fresno, Friant, Fruitvale, Fullerton, Fulton, Gabilan Acres, Galt, Garberville, Garden Farms, Garden Grove, Garden Valley, Gardena, Gasquet, GEORGE AFB, Georgetown, Gerber, Geyserville, Gilman Hot Springs, Gilroy, Glen Avon, Glen Ellen, GLEN HAVEN, Glenbrook, Glenburn, Glencoe, Glendale, Glendale, Glendora, Glennville, Glenview, Gold Run, GOLDEN HILLS, Goleta, Gonzales, Goshen, Graeagle, Grand Terrace, Grandview, GRANITE BAY, Grass Valley, Graton, Grayson, Green Brae, Green Valley, Green Valley Lake, Greenacres, Greenfield, Greenview, Greenville, Greenwood, Grenada, Gridley, Grimes, Groveland, Grover Beach, GROVER CITY, Guadalupe, Gualala, Guatay, Guerneville, Guinda, Gustine, Hacienda Heights, Half Moon Bay, Hamilton City, Hanford, Happy Camp, Harbison Canyon, Harrison Park, HAT CREEK, Hathaway Pines, Havasu Lake, Hawaiian Gardens, Hawkins Bar, Hawthorne, Hayfork, Hayward, Healdsburg, Heber, Helendale, Helm, Hemet, Herald, Hercules, Herlong, Hermosa Beach, Hesperia, Hi Vista, Hickman, Hidden Hills, Hidden Valley, Highgrove, Highland, Hillsborough, Hilmar, Hilton, Hinkley, Hollister, Hollydale, Holtville, Home Gardens, Homeland, Homewood, Hood, Hoopa, Hope Ranch, Hopland, Hornbrook, Hornitos, Horse Creek, Hughson, Huntington Beach, Huntington Park, Huron, Hydesville, Idyllwild, Ignacio, Igo, Imperial, Imperial Beach, Independence, Indian Wells, Indio, Inglewood, Inverness, Inverness Park, Inyokern, Ione, Irvine, Irwindale, Isla Vista, Isleton, Ivanhoe, Jackson, Jacumba, Jamestown, Jamul, Janesville, Johannesburg, Johnson Park, Johnsondale, Johnstonville, Joshua Tree, Julian, Junction City, June Lake, Juniper Hills, Keddie, Keene, Kelsey, Kelseyville, Kensington, Kentfield, Kenwood, Kerman, Kernville, Kettleman City, Keyes, Kilkare Woods, King City, King Salmon, Kings Beach, Kingsburg, Klamath, Klamath River, Knights Landing, Kyburz, La Barr Meadows, La Canada Flintridge, La Crescenta, La Habra, La Habra Heights, La Honda, La Mesa, La Mirada, La Palma, La Puente, La Quinta, La Selva Beach, La Verne, La Vina, LADERA HEIGHTS, Lafayette, Laguna Beach, Laguna Hills, Laguna Niguel, Lagunitas, Lake Arrowhead, Lake Elsinore, Lake Forest, Lake Hughes, Lake Isabella, Lake Los Angeles, Lake of the Pines, Lake of the Woods, Lake San Marcos, Lake Tamarisk, Lakehead, Lakeland Village, Lakeport, Lakeside, Lakeview, Lakewood, Lamont, Lanare, Lancaster, Landers, Larkspur, Las Lomas, Lathrop, Laton, Lawndale, Laytonville, Le Grand, Lebec, Lee Vining, Leggett, Lemon Grove, Lemon Heights, Lemoncove, Lemoore, Lennox, Lenwood, Leona Valley, Lewiston, Likely, Limoneira, Lincoln, Lincoln Acres, Lincoln Village, Linda, Lindcove, Linden, Lindsay, Litchfield, LITTLERIVER, Littlerock, Live Oak, Livermore, Livingston, LLANO, Loch Lomond, Lockeford, Lockwood, Lodi, Loleta, Loma Linda, Loma Rica, Lomita, Lompico, Lompoc, London, Lone Pine, Long Barn, Long Beach, Lookout, Loomis, Loomis Corners, Los Alamitos, Los Alamos, Los Altos, Los Altos Hills, LOS ANGELES, Los Banos, Los Gatos, Los Molinos, Los Nietos, Los Olivos, Los Osos, LOS SERRANDS, Los Serranos, Lost Hills, Lotus, Lower Lake, Loyalton, Lucerne, Lucerne Valley, Lynwood, Lytle Creek, MAD RIVER, Madera, Madison, Magalia, Malaga, Malibu, Mammoth Lakes, Manchester, Manhattan Beach, Manila, Manteca, Manton, MARCH AIR FORCE BASE, Maricopa, Marin City, Marina, MARINA DEL REY, Marinwood, Mariposa, Martinez, Martins Beach, Marysville, MATHER AFB, Maxwell, Maywood, McArthur, McCloud, McFarland, McKinleyville, McKittrick, Meadow Lakes, Meadow Vista, Mecca, Meeks Bay, MEINERS OAKS, Mendocino, Mendota, Menlo Park, Mentone, Merced, Meridian, Mexican Colony, MI WUK VILLAGE, Middletown, Midway City, Mill Valley, Millbrae, Millville, Milpitas, Mineral, Mira Loma, Mira Monte, Mirabel Heights, Mirabel Park, Miramonte, Miranda, Mission Viejo, Moccasin, Modesto, Modjeska, Mojave, Mokelumne Hill, Mono Vista, Monrovia, Montague, Montalvin Manor, Montara, Montclair, Monte Nido, Monte Rio, Monte Sereno, Montebello, Montecito, Monterey, Monterey Park, Montgomery Creek, Montrose, Moorpark, Moorpark Home Acres, Moraga, Moraga Town, Moreno Valley, Morgan Hill, Morongo Valley, Morro Bay, Moss Beach, Mount Baldy, Mount Hermon, Mount Laguna, Mount Shasta, Mountain Center, Mountain Gate, Mountain Mesa, Mountain Ranch, Mountain View, Murphys, Murrieta, Murrieta Hot Springs, Muscoy, Napa, Napa Junction, National City, Navarro, Needles, Nevada City, New Almaden, New Auberry, New Cuyama, Newark, Newberry Springs, Newcastle, Newell, Newhall, Newman, Newport Beach, Nice, Nicolaus, Niland, Nipomo, Norco, North Edwards, North Fork, North Highlands, North Palm Springs, North Richmond, North San Juan, NORTH SHORE, Norwalk, Novato, Noyo, Nuevo, NYLAND ACRES, OAK PARK, Oak Run, Oak View, Oakdale, Oakhurst, Oakland, Oakley, Oakville, Occidental, Oceano, Oceanside, Ocotillo, Oildale, Ojai, Olancha, Old Fort Jim, Old Station, Olivehurst, O'NEALS, O'Neals, Onehundred Palms, Ontario, Onyx, Opal Cliffs, Ophir, Orange, Orange Cove, Orange Park Acres, Orangevale, Orcutt, Oregon House, Orick, Orinda, Orland, Orleans, Oro Grande, Orosi, Oroville, Outingdale, Oxnard, Pacheco, Pacific Grove, PACIFIC HOUSE, Pacifica, Paicines, Pajaro, Pala, Pala Mesa, Palermo, Palm Desert, Palm Springs, Palmdale, Palo Alto, Palo Cedro, Palo Verde, Paloma, Palos Verdes Estates, Panorama Heights, Paradise, Paradise Park, Paramount, Parker Dam, Parkway, Parlier, Pasadena, Pasatiempo, Paso Robles, Patterson, Patton Village, Pauma Valley, Pearblossom, Peardale, PEBBLE BEACH, Pedley, Peninsula Village, PENN VALLEY, Penngrove, Penryn, Peralta Hills, Perris, Pescadero, Petaluma, Petrolia, Phelan, Phillipsville, Philo, Pico Rivera, Piedmont, Piedra, Piercy, Pilot Hill, Pine Cove, Pine Flat, Pine Grove, Pine Grove, Pine Mountain Club, Pine Valley, Pineridge, Pinole, Pinon Hills, Pinon Pines Estates, Pioneer, Pioneer Point, Pioneertown, Piru, Pismo Beach, Pittsburg, Pixley, Placentia, Placerville, Plainview, Planada, Pleasant Hill, Pleasant Valley, Pleasanton, Plymouth, Point Arena, Pollock Pines, Pomona, Pope Valley, Poplar, Port Costa, Port Hueneme, Porterville, Portola, PORTOLA HILLS, Portola Valley, Potrero, Potter Valley, Poway, Princeton, Proberta, Project City, Prosser Lakeview Estates, Prunedale, PT REYES STATION, Pumpkin Center, Quail Valley, Quartz Hill, Quincy, Rackerby, RAILROAD FLAT, Rainbow, RAISIN, Raisin City, Ramona, Ranchita, Rancho Cordova, Rancho Cucamonga, Rancho Mirage, RANCHO MURIETA, Rancho Palos Verdes, Rancho Santa Fe, RANCHO SANTA MARGARITA, Raymond, Red Bluff, Redcrest, Redding, Redlands, Redondo Beach, Redway, Redwood City, Redwood Estates, Redwood Valley, Reedley, RESCUE, Rialto, Richfield, Richgrove, Richmond, Richvale, Ridgecrest, Rimforest, Rio Del Mar, Rio Dell, Rio Dell, Rio Linda, Rio Nido, Rio Vista, Ripley, Ripon, Ripperdan, River Pines, Riverbank, Riverdale, Riverside, Robbins, Rocklin, Rodeo, Rohnert Park, Rohnerville, Rolling Hills, Rolling Hills Estates, Romoland, Rosamond, Rosedale, ROSELAND, Rosemead, Rosemont, Roseville, Ross, Rossmoor, Round Mountain, Rovana, Rowland Heights, Rubidoux, Running Springs, Rutherford, Ryde, Sacramento, Salida, Salinas, Salmon Creek, SALTON CITY, Salton Sea Beach, Salyer, Samoa, San Andreas, San Anselmo, San Antonio Heights, San Ardo, San Bernardino, San Bruno, SAN BUENAVENTURA, San Carlos, San Clemente, San Diego, San Dimas, San Fernando, San Francisco, San Gabriel, San Geronimo, San Gregorio, San Jacinto, San Joaquin, San Joaquin River Club, San Jose, San Juan Bautista, San Juan Capistrano, San Leandro, San Lorenzo, San Luis Obispo, San Marcos, San Marino, San Martin, San Mateo, San Miguel, San Pablo, San Rafael, San Ramon, SAN SIMEON, Sanger, Santa Ana, Santa Ana Heights, Santa Barbara, Santa Clara, Santa Clarita, Santa Cruz, Santa Fe Springs, Santa Margarita, Santa Maria, Santa Monica, Santa Paula, Santa Rita Park, Santa Rosa, Santa Venetia, Santa Ynez, Santee, Saratoga, Sausalito, Scotia, Scotland, Scotts Valley, Seal Beach, Seaside, Sebastopol, Sedco Hills, Seeley, Seiad Valley, Selma, Serena Park, Sespe, Seville, Shafter, Shandon, Shasta, Shaver Lake, Sheldon, Sheridan, Shingle Springs, Shingletown, Sierra City, Sierra Madre, Sierraville, Signal Hill, Silverado, Simi Valley, Sky Valley, Skyforest, Smartville, Smith River, Smithflat, Snelling, Soda Bay, Soda Springs, Soda Springs, Solana Beach, Soledad, Solvang, Somerset, Somis, Sonoma, Sonora, Soquel, Soulsbyville, South Dos Palos, South El Monte, South Gate, South Lake Tahoe, South Oroville, South Pasadena, South San Francisco, South San Gabriel, South Taft, SOUTH TURLOCK, South Whittier, Spanish Flat, Spreckels, Spring Valley, Springville, Squaw Valley, Squirrel Mountain Valley, ST HELENA, Standard, STANFORD, Stanton, Stevinson, Stinson Beach, Stirling City, Stockton, Stonyford, Stratford, Strathmore, Strawberry, Sugarloaf, Suisun City, Sultana, Summerland, Summit City, Sun City, Sunfair, Sunnyside, Sunnyside, Sunnyside, Sunnyslope, Sunnyvale, Sunol, Sunset Beach, Sunset View, Susanville, Sutter, Sutter Creek, Sylvia Park, Taft, Taft Heights, Tahoe City, Tahoe Vista, Tahoma, Talmage, Tamalpais Valley, Tara Hills, Taylorsville, Tecate, Tecopa, Tehachapi, Tehama, Temecula, Temple City, Templeton, Terminous, Terra Bella, The Oaks, THE SEA RANCH, Thermal, Thermalito, Thornton, Thousand Oaks, Thousand Palms, Three Rivers, Tiburon, Tierra Buena, Tipton, Todd Valley, Tollhouse, Tomales, Tonyville, Topanga, Topanga Park, TOPAZ, Torrance, TRABUCO, Trabuco Canyon, Tracy, Tranquillity, Traver, Tres Pinos, Trinidad, Trinity Center, Trona, Truckee, Tulare, Tulelake, Tuolumne, Tupman, Turlock, Tustin, TUSTIN FOOTHILLS, Twain Harte, Twentynine Palms, TWENTYNINE PALMS MCB, Twin Lakes, Twin Oaks, Twin Peaks, Ukiah, Union City, Union Hill, Upland, Upper Lake, Vacaville, Valinda, Valle Vista, Vallecito, Vallejo, Valley Acres, Valley Center, Valley Ford, Valley Home, Valley Springs, VANDENBERG AFB, VANDENBERG VILLAGE, Ventura, Victor, Victorville, View Park, Villa Park, Vina, Vincent, Vine Hill, Visalia, Vista, Volcano, Walker, Wallace, Walnut, Walnut Creek, Walnut Grove, Walnut Heights, Walnut Park, Warner Springs, Wasco, Washington, Waterford, Watsonville, Waukena, Wawona, Weaverville, Weed, Weed Patch, Weimar, Weldon, Weott, West Covina, West Hollywood, WEST MENLO PARK, West Pittsburg, West Point, West Sacramento, West Whittier, Westhaven, Westlake Village, Westley, Westminster, WESTMONT, Westmorland, Westwood, Wheatland, Whispering Pines, WHITE THORN, Whittier, Wildomar, Williams, Willits, Willow Creek, WILLOWBROOK, Willows, Wilseyville, Wilsona, Wilton, Winchester, Windsor, Windsor Hills, Winterhaven, Winters, Winton, Witter Springs, Wofford Heights, Woodacre, Woodbridge, Woodcrest, Woodfords, Woodlake, Woodland, Woodside, Woodville, Wrightwood, Yermo, Yettem, Yolo, Yorba Linda, Yorkville, Yosemite Forks, YOSEMITE PARK, Yosemite Village, Yountville, Yreka, Yuba City, Yucaipa, Yucca Valley, Zayante